Dear members,
I regretfully inform you that our President, Derek Birchall, passed away on Christmas Day.
Derek became Chairman of Read CC and Bowling Club in 1968 and did this for 15 years, he then became our President in 1987. He was also President of the Ribblesdale League.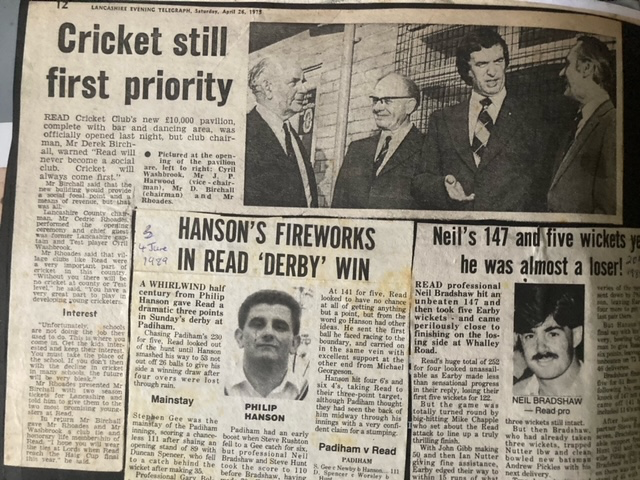 Despite living in Lytham and his ailing health he regularly attended matches at Read CC, up to and including this summer of 2021. He had a passion for cricket and loved Read CC, and always had an interest in everyone involved at the club.
He was well respected and is described by many as a true gentleman. He will be greatly missed.
The funeral of Derek Birchall will take place at Lytham Crematorium on Tuesday January 25th at 12.15 p.m and afterwards at Read Cricket Club from 2 p.m. Anyone unable to attend the funeral service but still wishing to pay their respects at Read are welcome to do so.
I have passed on my condolences to Derek's family, but if there are any specific messages you would like me to forward on then I am happy to do so.
Kind Regards,
Sarah Spence
Secretary